Cordless Drill Driver
Cordless Impact Drill Driver
The MAFELL ErgoBalance principle: focusing on the user.
MAFELL ErgoBalance design makes all the difference when working long days or reaching above head height. It enhances not only accuracy, but also ease of use and control, and thus effectively helps to prevent fatigue, pain and cramps.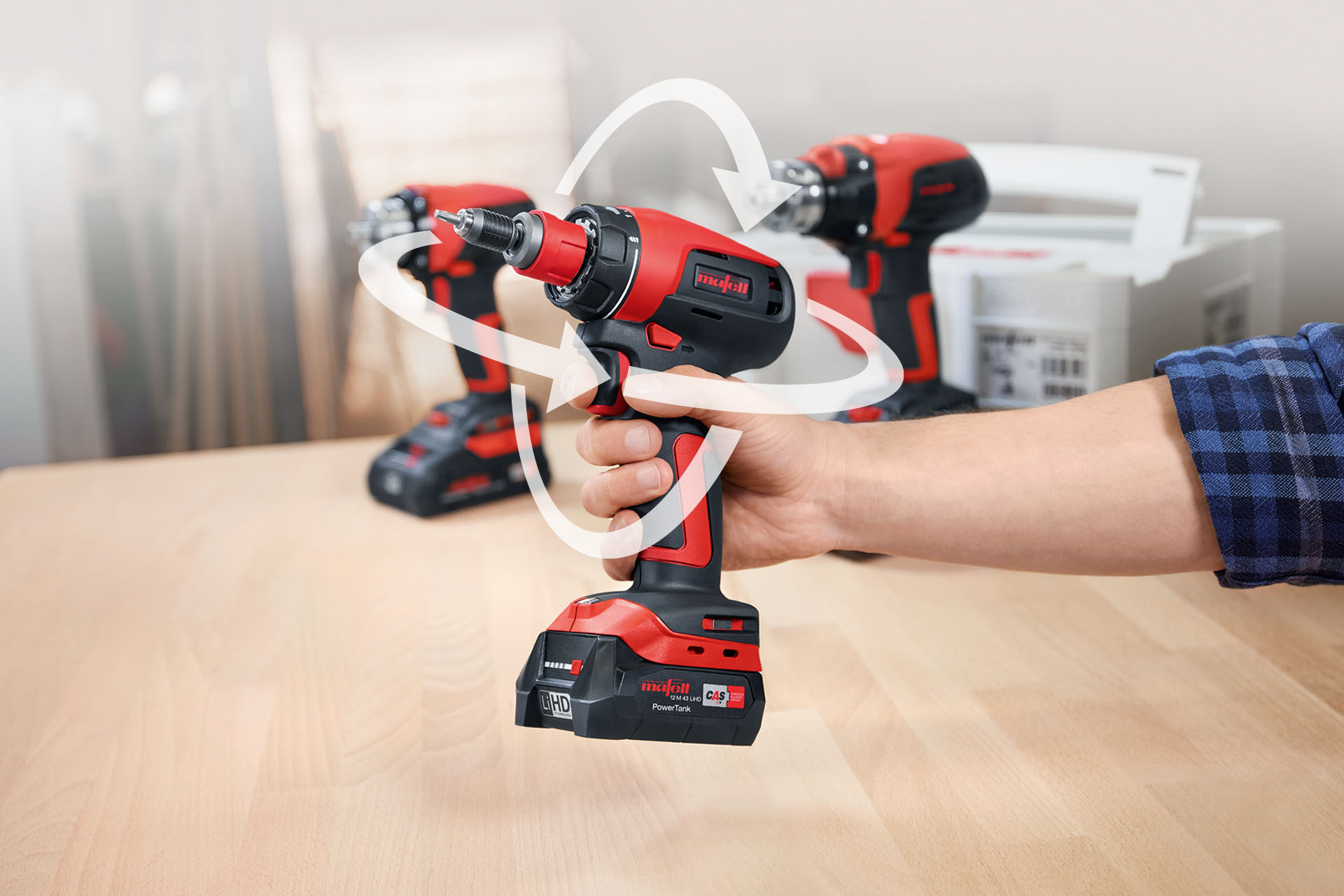 Cordless drill driver A 12: ergonomic design coupled with extreme power.
Use of the best materials and first-rate workmanship make the cordless drill driver A 12 extremely rugged. Tipping the scales at around one kilo, including the battery, the tool is also very light. The brushless motors give this latest model even more power than its predecessor, as well as exceptional torque. Enhanced by soft surfaces, the feel of the A 12 and its perfect balance facilitate fatigue-free operation.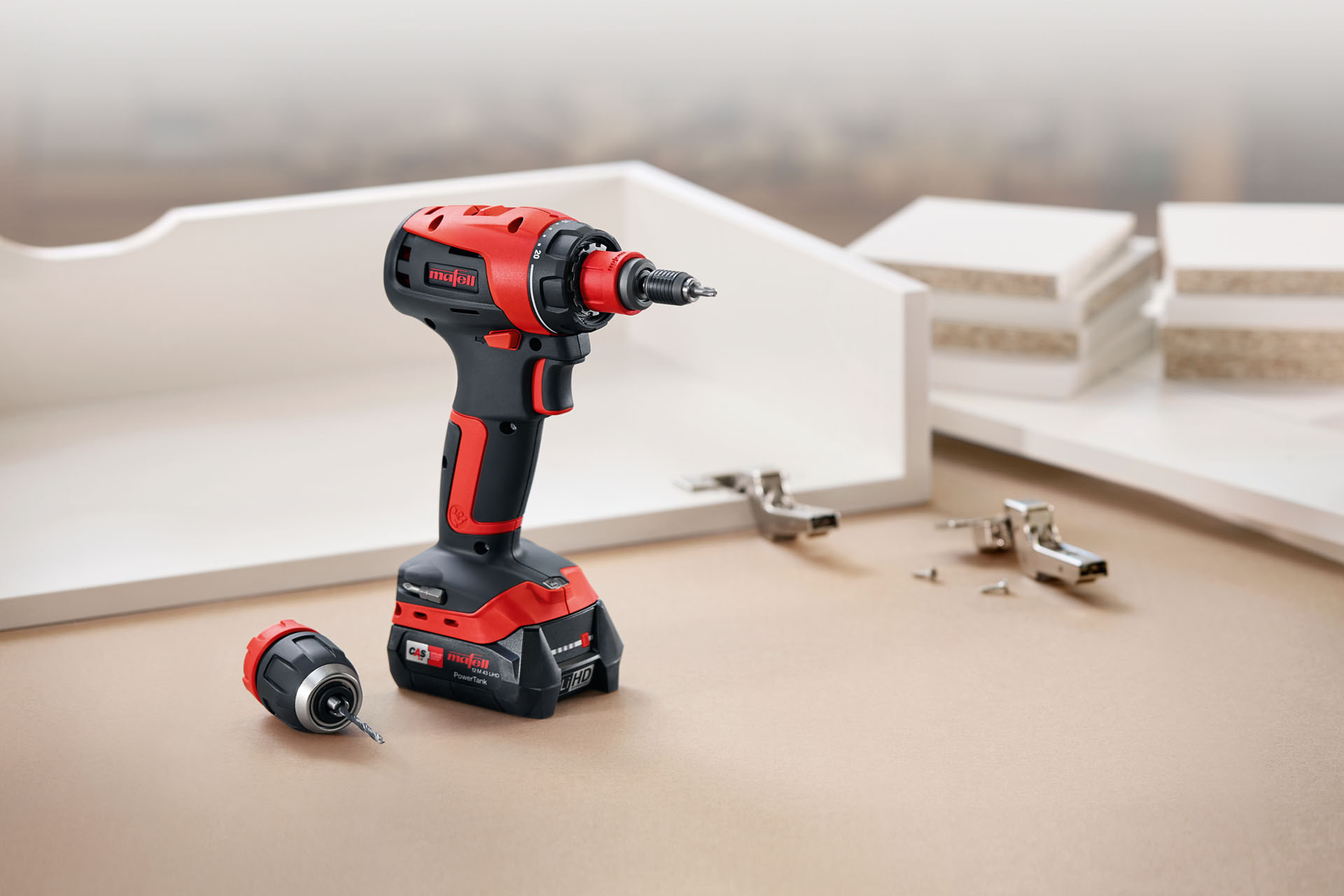 Cordless drill drivers A 18 and ASB 18: powerhouse meets all-rounder.
To overcome the toughest challenges, we have given the new-generation A 18 and ASB 18 an especially rugged specification and extra power. Its impact drill function makes the ASB 18 a genuine all-rounder. By applying the MAFELL ErgoBalance design principle, we have also prioritized ease of use and fatigue-free operation.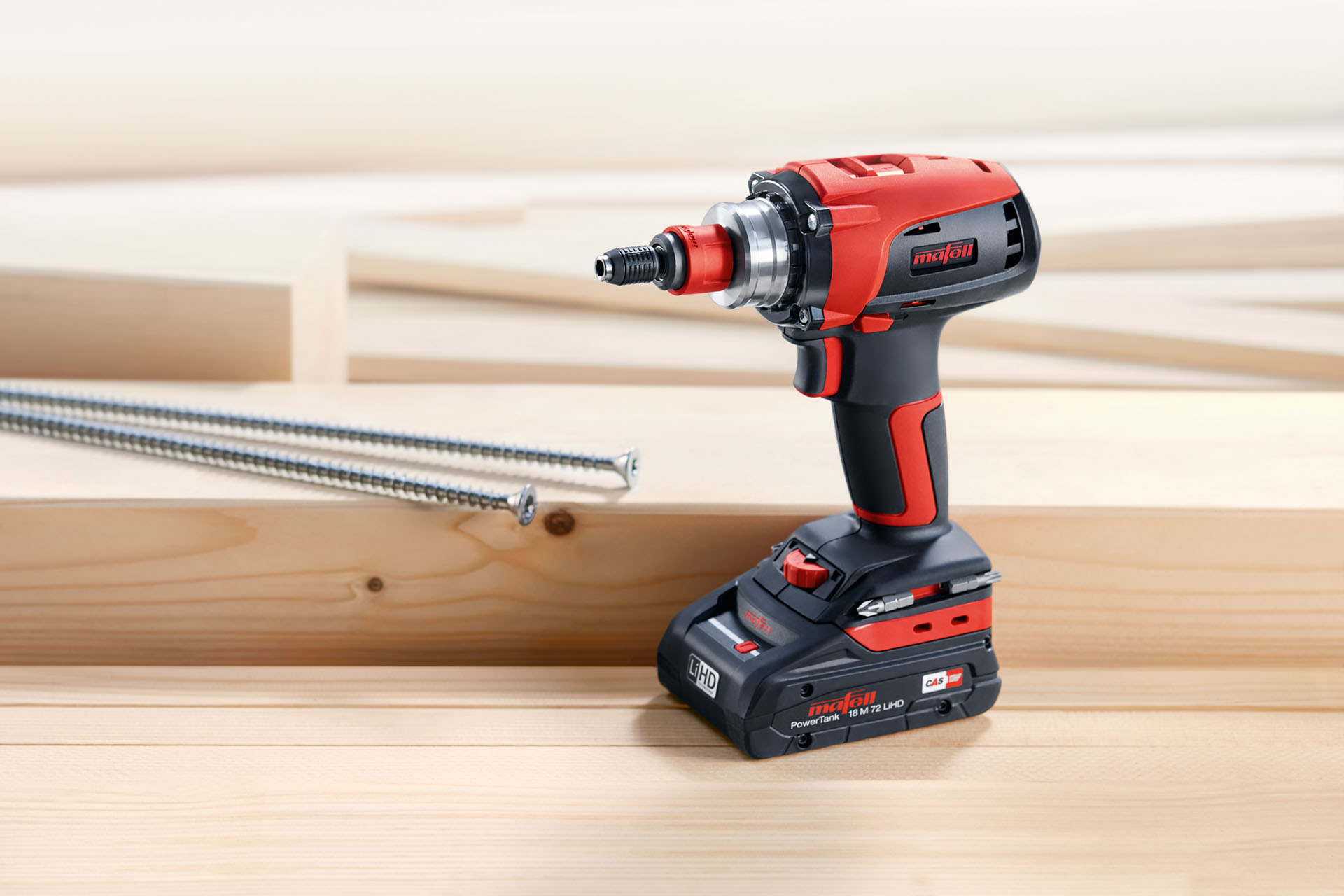 Battery technology: delivering even greater stamina.
The upgraded PowerTanks for our cordless tools feature advanced processor-controlled battery technology. A key advantage lies in continuous monitoring of all the relevant parameters of the individual battery cells, including temperature and charge. The floating battery cells are also ideally protected against mechanical influences. This ensures a prolonged long service and fewer downtimes.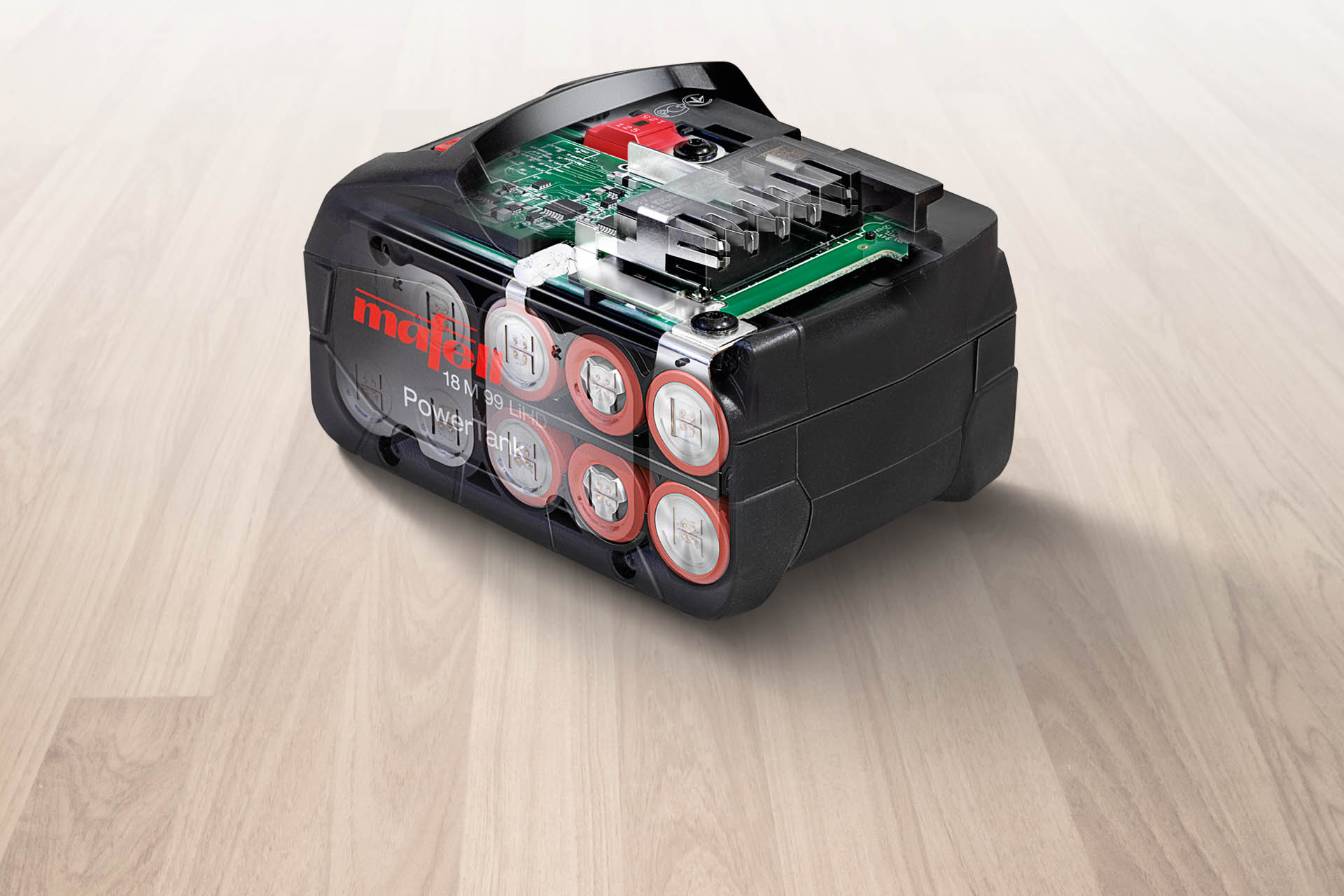 CAS. MAKING EVERYTHING EASY.
The battery packs of our new cordless drill drivers are fully compatible with MAFELL's other 18 Volt power tools. In fact, they also match all the tools in the Cordless Alliance System (CAS) – the multi-vendor battery system of the leading power tool brands. CAS encompasses a huge selection of powerful cordless tools for an enormous variety of applications. Users benefit from needing fewer battery types on-site – in ideal circumstances, just one.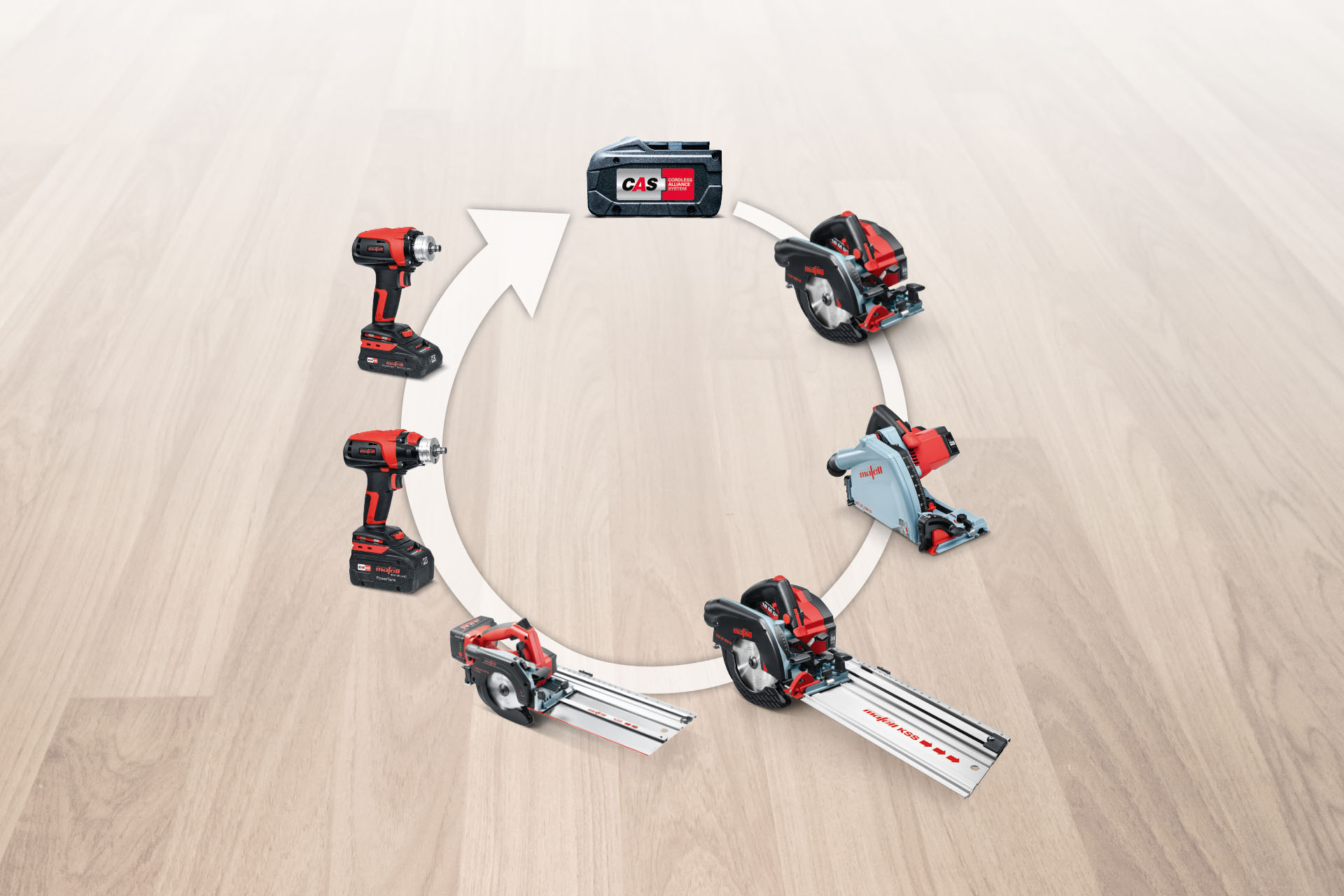 | | |
| --- | --- |
| Description | A 12 |
| Clamping collar diameter | – |
| Chuck opening | 10 mm |
| Max. drilling diameter in wood/steel | 25/10 mm |
| Torque [soft/hard] | 18 /45 Nm |
| Impulse torque [soft] | – |
| Nominal speed-no load 1st setting | 0 – 510 rpm |
| Nominal speed-no load 2nd setting | 0 – 1.710 rpm |
| Weight [incl. battery] | 1,0 kg |
| Dimensions (H x L x W) | 195 x 110 x 79 mm |
| Voltage rating | 12 V |
| Impact rate | – |
| Torque settings | 20 + 1 |
| Vibration measured in metal/reinforced concrete | < 2,5 m/s / – |
| Noise level | 72 dB(A) |
| Sound power level (LwA) | 83 dB(A) |
| | |
| --- | --- |
| Description | A 18 |
| Clamping collar diameter | 43 mm |
| Chuck opening | 13 mm |
| Max. drilling diameter in wood/steel | 68/13 mm |
| Torque [soft/hard] | 65/130 Nm |
| Impulse torque [soft] | 65 Nm |
| Nominal speed-no load 1st setting | 0 – 560 rpm |
| Nominal speed-no load 2nd setting | 0 – 1.960 rpm |
| Weight [incl. battery] | 1,8 kg (incl. PowerTank 18 M 72 LiHD) |
| Dimensions (H x L x W) | 201 x 145 x 79 mm |
| Voltage rating | 18 V |
| Impact rate | – |
| Torque settings | 10 + 1 |
| Vibration measured in metal/reinforced concrete | < 2,5 m/s / – |
| Noise level | 72 dB(A) |
| Sound power level (LwA) | 88 dB(A) |
| | |
| --- | --- |
| Description | ASB 18 |
| Clamping collar diameter | 43 mm |
| Chuck opening | 13 mm |
| Max. drilling diameter in wood/steel | 68/13 mm |
| Torque [soft/hard] | 65/130 Nm |
| Impulse torque [soft] | 65 Nm |
| Nominal speed-no load 1st setting | 0 – 560 rpm |
| Nominal speed-no load 2nd setting | 0 –1.960 rpm |
| Weight [incl. battery] | 1,9 kg (incl. PowerTank 18 M 72 LiHD) |
| Dimensions (H x L x W) | 201 x 163 x 79 mm |
| Voltage rating | 18 V |
| Impact rate | 38.000 bpm |
| Torque settings | 10 + 1 |
| Vibration measured in metal/reinforced concrete | < 2,5 m/s / 15,5 m/s |
| Noise level | 92 dB(A) |
| Sound power level (LwA) | 103 dB(A) |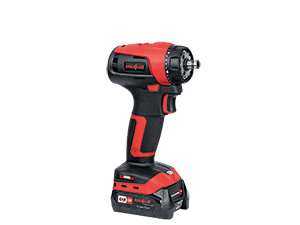 Cordless Drill Driver
A 12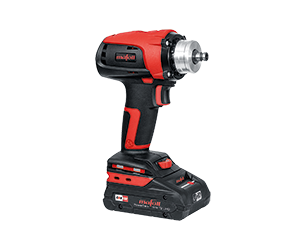 Cordless Drill Driver
A 18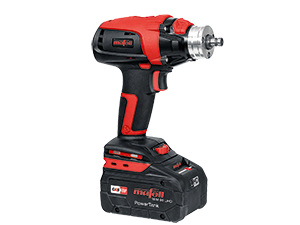 Cordless Impact Drill Driver
ASB 18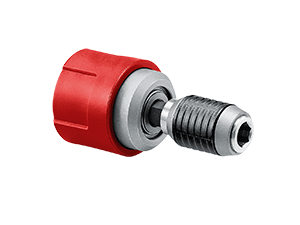 Quick-release bit holder A-SBH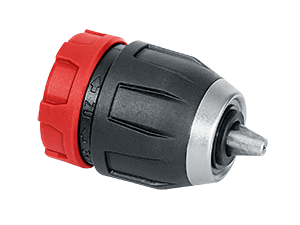 Quick-release chuck A-SBF 10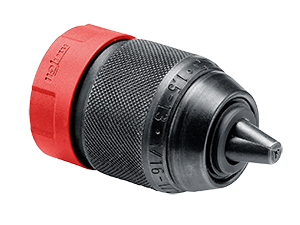 Quick-release chuck A-SBF 13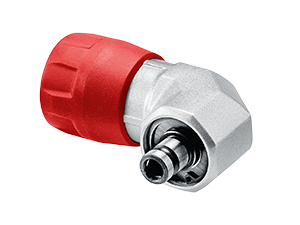 Quick-release angle head A-SWV 10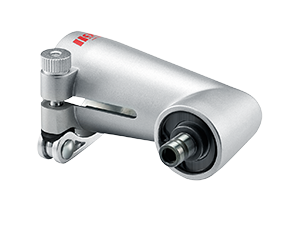 Angle head A-WV 18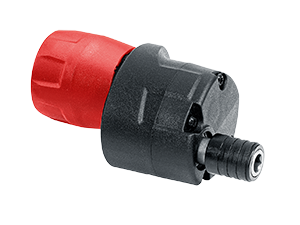 Quick-release eccentric chuck attachment A-SEV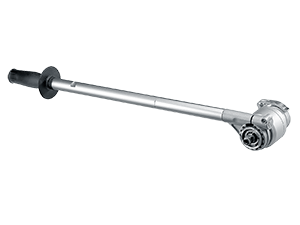 Torque head A-DMV x3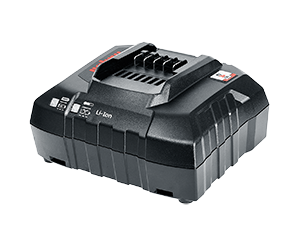 Charger Battery-PowerStation APS M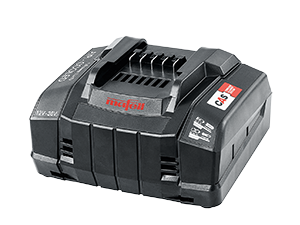 High-speed charger Battery-PowerStation APS M+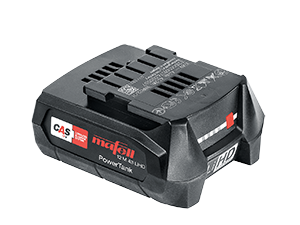 Battery-PowerTank 12 M 43 LiHD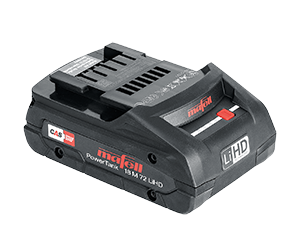 Battery-PowerTank 18 M 72 LiHD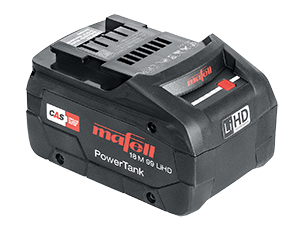 Battery-PowerTank 18 M 99 LiHD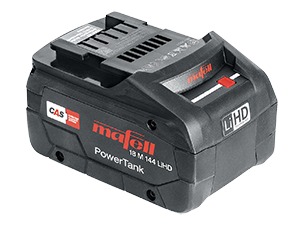 Battery-PowerTank 18 M 144 LiHD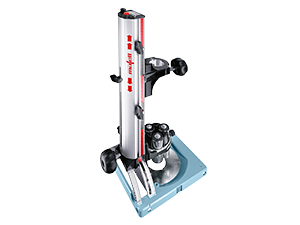 Drilling station